Why Are Some People so Crazy About F1 Racing? Keep Reading If You Want To Find Out What F1 Is All About.
Big budgets, powerful engines, sleek machines, glamorous destinations, and fearless drivers… are what you do know of F1 racing. Now, let's discover 15 Things You Didn't Know About Formula1.
Welcome to Alux.com – the place where future billionaires come to get inspired. If you're not subscribed yet, you're missing out.
It'll take you a long time to get to the end of this article even if you race through it, because it is so long and boring. Switch out to the video version: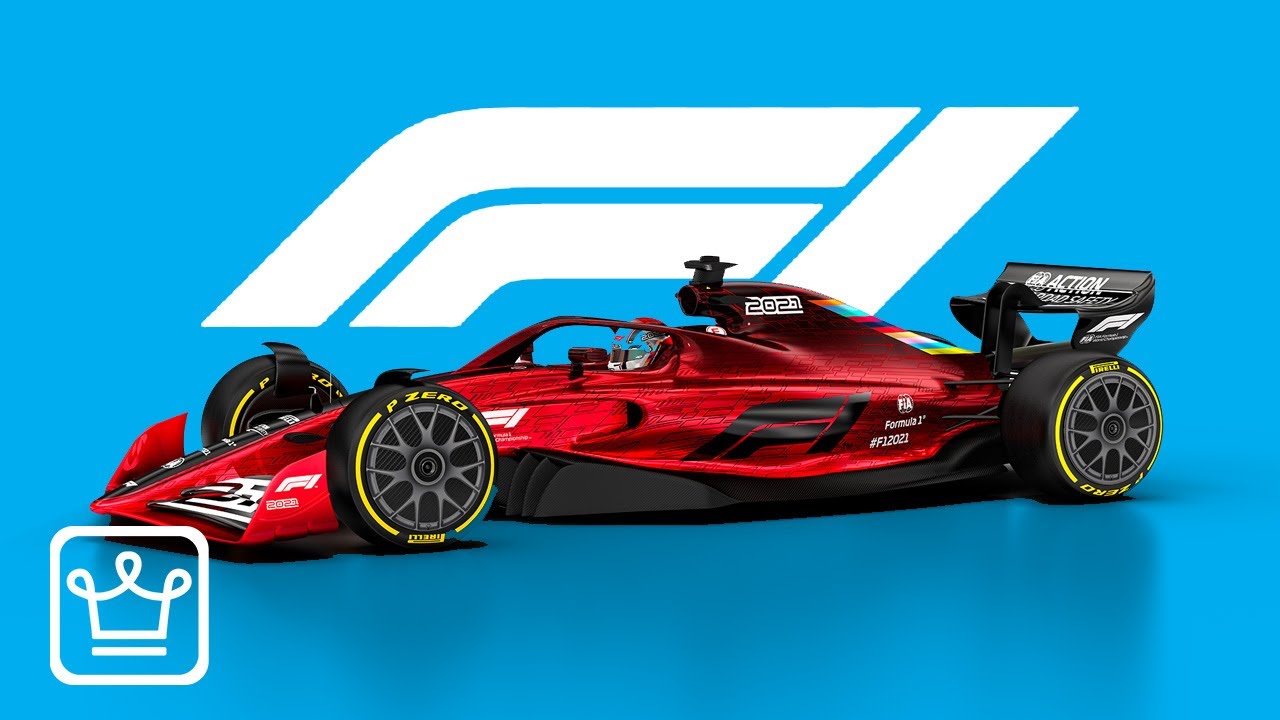 With that out of the way, let's get straight into the article.
1
Ferrari's Financial Troubles
It's been tough for Ferrari. Finances have terrible
and race winnings lacking.  
Headlines from therace.com shout, "The shocking extent of Ferrari's decline and what happens next," and editioncnn.com "What's gone wrong at Ferrari and can Formula One's most successful team bounce back in 2021?"
Finances have been terrible, aggravated by Covid. CEO, Louis Camilleri, confirmed that revenue for Ferrari would drop, "high tens of millions," for 2020. The loss the company experienced was released last year in their Q2 results, showing a deficit of over $490 million.
It's not just finances that have been challenging for Ferrari, as we'll find out next.
2
From Bad To Worse For Ferrari
In December's Abu Dhabi Grand Prix, Scuderia Ferrari had one of the worst seasons since 1980. With 13th and 14th place finishes, Ferrari driver Charles Leclerc confirmed, "It has been a difficult season for us and it's a shame to end it like this."
Quick comparisons:
–          For 3 years running, Ferrari finished 2nd in the Formula One constructor's championship, 2017 to 2019, but 2020 they only managed 6th position. 
–          In 2019, Ferrari had 19 podium finishes and 3 wins. 2020 saw just 3 podiums.
–          Sebastian Vettel, who rode for Ferrari for 6 years, drove into Hamilton's car in Azerbaijan in 2017, assuming Hamilton had brake-tested him.
–          2018 saw several grid penalties and avoidable collisions equating to a huge number of lost points. 
–          Then, there's the engine incident – which we'll share with you later.
3
Red Bull Reigns In Spending
It's no secret that Red Bull had been actively involved in F1 racing since forever, but they officially entered their first team in 2004, achieving their first podium in 2006.
In 2019, Red Bull spent a staggering $300 million for their F1 campaign. At this stage, it was already known that new FIA Financial Regulations would cap spending in 2021, prior to any knowledge of the pandemic.
This is not exclusive to Red Bull, but across the board. It will be the first time in the series' history that there's been a cap on costs, with the goal of making the sport more sustainable.
The limit has been set at $145 million. Red Bull F1 chief, Christian Horner, confirmed, "It's been a significant challenge, but I think the whole organisation has responded incredibly well."
Red Bull are on an excellent streak, with Max Verstappen wining the Abu Dhabi Grand Prix in 2020 however, they're still behind Mercedes… so 2021 will be an interesting year for F1.  
4
Mercedes Dominates… but for How Long?
Aluxers, if you thought Red Bull had a big budget in 2019, Mercedes topped them by spending $442 million!
Like Red Bull and all the teams participating in Formula 1, their budget has also been capped.
Despite Mercedes being the dependable friend who'll drop everything for you, no matter what, there was some uncertainty about the forthcoming season. It's speculated that the 2021 rule changes may have swung the advantage from Mercedes to Red Bull.
As reported on formula1.com, "What seems apparent is that the cut-back floor regulations of this year have played a part in mixing up the initial competitive order, with Mercedes now working flat-out to understand and correct their problems before the Bahrain Grand Prix kicks off the 2021 season at the end of the month."
Time reveals all and Lewis Hamilton and Mercedes took first place. But what gave them the edge to win? We'll tell you shortly.
Aluxers, remember to subscribe to our channel where we release videos on the daily for you to enjoy, learn and grow!
5
What Gave Mercedes the Edge To Win the 2020 Grand Prix?
Turns out it was a push-pull steering wheel. Smart, risky, and expensive but worth every cent. Evan Short, Team Leader Track Side Electronics Systems for Mercedes posted a video on YouTube explaining how the steering wheel works. He describes the steering wheel as the office for the driver, with 3 ways to interact with the car: brake pedal, throttle peddle and steering wheel.
The usual way to use the steering wheel is to rotate it left and right, however, Mercedes developed a new way … they added an extra axle to allow the driver to pull the steering wheel forwards and backwards to operate the toe of the car.
The benefit of this, according to core77.com is "maintaining a straight line on an imperfect surface, achieving faster turns, and equalizing wear."
6
How Big Is F1 Really?
It's big, really big! Prior to the new legislation, F1 spent roughly $2.6 billion annually. In 2018, F1 was purchased by Liberty Media for $4.6 billion.
As reported by Christian Sylt for Forbes, "the more a team spends, the greater its chances of success."
In 2020, 433 million people watched Formula 1, which was slightly lower than the previous year, due to fewer races with the pandemic.
However, with such large numbers and figures, there's always room for a little controversy, as you'll find out next.
7
Fake Sponsorships
Aluxers, we just mentioned that the more a team spends, the greater their chance of winning. The big names are fortunate to have big budgets, but there have been bizarre cases of sponsorship that was fake.
Here are some examples:
–           Rich Energy was a new energy drink on the market, said to rival Red Bull. They were the main sponsor of the HAAS F1 Team in 2019. Force India and Williams were approached first, but both declined the sponsorship. Fans started to doubt the legitimacy of the product, as there were no images of the product anywhere. A bit of digging revealed that Rich Energy only had $700 in their bank account.
–          The Arrows team were told by billionaire, Prince Malik Ado Ibrahim, that he would give them $125 million. The prince's company was called T-Minus, and he was giving interviews about his supposed company. The story is detailed, but suffice to say, the Arrows teams never got their money, they filed for bankruptcy and the prince, mysteriously disappeared.
There are more but we think you get the gist.
8
How Ferrari Cheated In the 2019 Season
Aluxers, we mentioned earlier the engine incident that struck Ferrari in 2019 and here's the official statement released by FIA. "The FIA announces that, after thorough technical investigations, it has concluded its analysis of the operation of the Scuderia Ferrari Formula 1 power unit and reached a settlement with the team. The specifics of the agreement will remain between the parties."
Oh great, so we don't have the actual details. However, that leaves room for speculation and suspicions.
Turns out, Ferrari were circumventing F1's fuel flow and/or oil burn regulations. Details are still unknown. Whatever Ferrari did, it led to new rules for 2020, where a second sensor was added to monitor fuel flow.
F1 steward Mika Salo allegedly told Finn Kristian Sohlberg that Ferrari were forced to "use less fuel" as part of their punishment from the 2019 "cheating" scandal.
9
F1 Cars and Electric Engines
The short answer is not yet. FIA hasn't sanctioned the use of electric open-wheel series competing until the minimum of 2039 and that's because it's not anywhere up to speed, excuse the pun.  
Besides, what will F1 racing be without the noise and smell of the fuel? A real disappointment.
There is Formula E, which is a single-seater motorsport championship that uses only electric cars.
A poll was run on racefans.net asking people to vote:
Sooner, later or never: When should Formula 1 go fully electric? These were the results:
Within 5 years (7%)
Within 6-10 years (17%)
Within 11-20 years (23%)
Later than 20 years (10%)
Never (42%)
No opinion (2%)
We'll find out what you think in our comments.
10
How Much Does an F1 Car Cost and How Much Does It Cost To Become a Driver?
We know the huge amounts of money the F1 teams would spend annually, now let's delve into the actual costs of the car and how much it would cost you to become an F1 driver.
Thesportsrush.com estimates around $12.5 million. Here's how they break it down:
Front wing:     $1,50,000
Halo   $17,000
Set of tires      $2,700
Steering wheel  $50,000
Engine Unit     $10.5 million
Fuel Tank         $1,40,000
Carbon Fibre (Chasis) $6,50,000 – $700,000
Hydraulics       $1,70,000
Gearbox          $4,00,000
Rearwing         $85,000
10
Total Car Cost $12.20 Million
This varies from vehicle to vehicle.
If you're considering going into race car driving, be sure to start saving now – because it will cost you in the region of $10 million to go from karting to F1. Professional karters spend around $60k plus a year. Sadly, F1 is becoming an elitist sport, pricing many children right out of the sport.
Here's a great listen if you've got a kid interested in F1 racing. How to Be an F1 Driver by Jenson Button. Claim your free listen from us and Audible, by heading to Alux.com/freebook.
11
It's Not Just for the Guys
F1 is a male dominated sport, but that doesn't mean that women are excluded. In fact, there is no difference between men and women. There is no men's league of F1 racing and no women's league of F1 racing, it's open to any gender.
Maria Teresa de Filippis was the first woman to compete between 1958 and 1959. Her best position was 10th.
There was Lella Lombardi, who competed between 1974 and 1976 with a best position of 6th place. She was also the only woman to score points in F1 World Championships.
After that we met Desiré Wilson, who sadly didn't qualify for the British Grand Prix, but she did win at Brands Hatch at the British Aurora F1 Series. She's the only woman to win an F1 event.
12
How Did F1 Sport Managed To Survive Covid
Like every industry, F1 has experienced huge challenges during the pandemic. Formula One's director of marketing and communications, Ellie Norman, spoke to BlackBook about how they had to adapt, change and innovate to keep fans engaged.
The Virtual Grand Prix was a huge success, as she confirms, "The success was phenomenal," and received, "over 30 million views".
It was such a success; they'll be doing it again 2021!
Something else keeping the magic alive for F1 is a series featured on Netflix.   
But not everyone is as lucky as F1 when it comes to surviving Covid, here are 15 Countries That Are Going Bankrupt Because of COVID. 
13
Formula 1: Drive to Survive
You may not have been a huge fan before, but if you've been watching this series, you'll realize how highly addictive it is.
There are 3 seasons, and the 3rd season is described as …" a shortened 2020 season. Lewis Hamilton, Daniel Ricciardo and other top drivers pursue checkered flags as COVID-19 turns the world upside down."
We highly recommend you watch it along with our video, 15 Things You Didn't Know About Lewis Hamilton.
14
Young Japanese Driver's Awesome Start to the 2021 Season
Yuki Tsunoda is just 20 years old, and he's had an enviable debut to F1 with AlphaTauri. He started his career karting. Six years later, he graduated from Honda's Suzuka Circuit Racing School.
Fast forward to 2021 and Tsunoda replaces Daniil Kvyat for the season. 22 is his car number, which used to be used by Jenson Button.
He finished in 9th position at the Bahrain Grand Prix with a massive nod from Formula One's technical director, Ross Brawn, claiming him "F1's best rookie for years.
15
New Car Regulations Might Mean Ferrari On Top
With all the new regulations coming into play, including an extensive overhaul to the sport technical regulations.
Some of these changes include a return of the ground-effect formula. These ground-effect underbody tunnels have not been allowed since 1982. Currently, cars rely on wings for downforce, which results in "dirty air." This dirty air makes close quarters racing unappealing in modern racing.
Another change is the size of the tyres, which will move to an 18-inch rim for 2022. There are other technical changes, and all of these combined could finally give Ferrari the edge they're needing for the win.
Question:
Sooner, later or never: When should Formula 1 go fully electric? What do you think Aluxers?