Complete your look with the best luxury bags from Paris Fashion week
It's often said that all the best fashion items are saved for Paris Fashion week. Whether that's always the truth or not, depends on people's taste, but regarding this year, we can easily all agree that that was the case. Or if we don't agree that Paris Fashion week features all the best items, this year it definitely showed that it would not bend under the pressure of commerciality and just launch fashion trends which resemble the ones featured the year before. No, this year's Paris Fashion week showed all the creativity it was able to conjure up.
It seems like the 80's have made a comeback, at least when it comes to blazers – big, bold blazers with huge square – like shoulder pads seemed to be it this year. The models' hair was also inspired by the 80's – the short hair flat at the top was frequently seen during the era. As far as luxury bags are concerned, the moto would perhaps be "go all the way, or don't go at all" – only tiny and huge bags, nothing in between. The show also featured some interesting waist bags and statement bags. So let's start first with the tiny bags.
Your idea of tiny might be superseded by these bags, as they are tiny as they could possibly be. They are so tiny you can hardly fit your cell phone in them. Designers like Valentino, Hermes and Givenchy were proud to show off those small bags, which are made to be worn like necklaces. You can, however, fit perhaps an ID, a credit card and maybe a lip gloss. Or something that you need access to right away without having to dig through your usual bag. But they are the perfect accessory to light up a mono – colored outfit, or perhaps an all – dark outfit.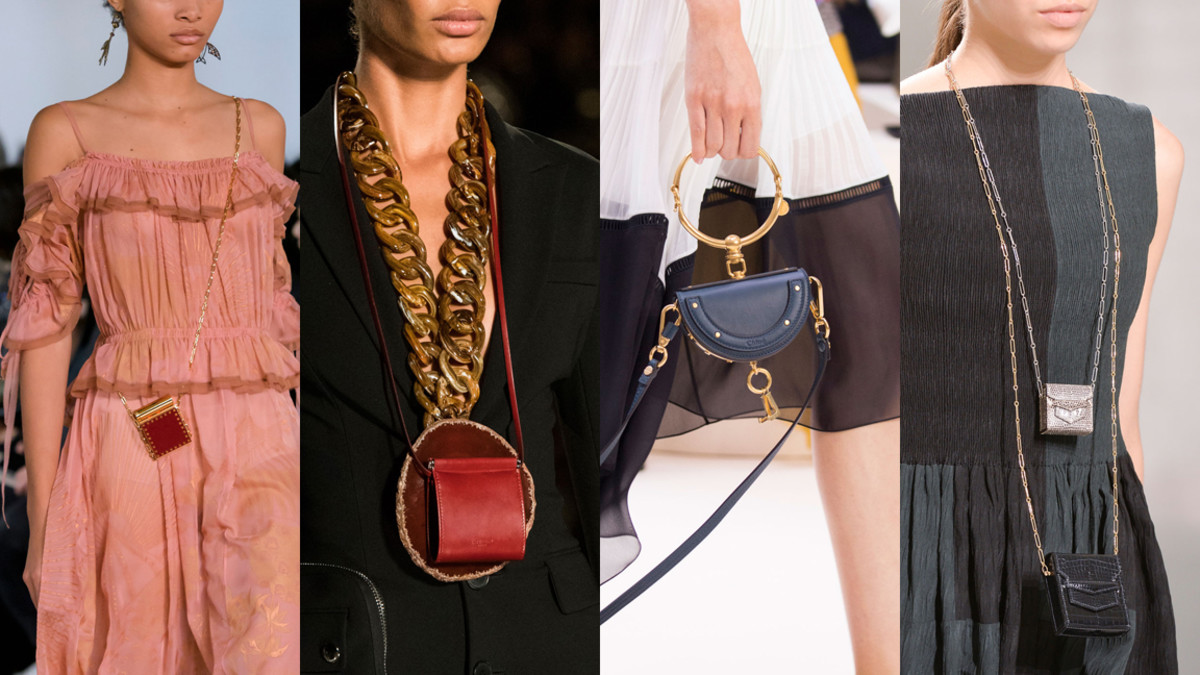 Jumping one big step ahead, there are the oversized bags. This seems to be the big trend this year. The most popular ones and the most stunning looking are the ones by Balenciaga and Celine, but also Givenchy and Sonia Rykiel. You can literally fit anything in there, maybe even yourself. But they are not made for you to carry people around, but to carry large items which you need every day, like stuff you need for the gym or a laptop. These bags are great if you want to appear stylish and still carry those items in them – usually, when you carry a laptop, you have to utilize those big ugly bags made for laptops only. But these oversized bags are awesome when you want to look a bit fancy and less casual. There come one or more colors, and they are easy to combine your clothes with.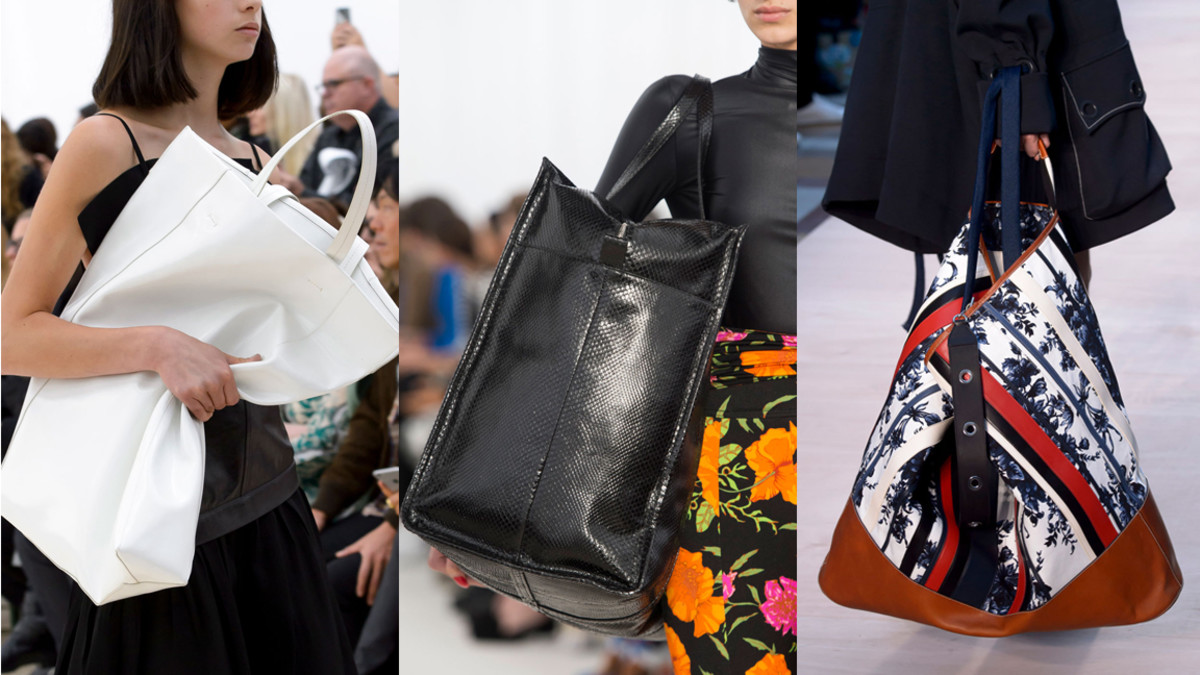 Statement bags are actually not too big and not too small. But they are a handful in a creative sense. They have signs like "Future", "See u later" and such and they look pretty cool. You can definitely only wear those if you want to look a little bit different, but they will also look cool if you combine them with your statement outfit. Dolce & Gabbana, Dior and Gucci proudly showed off their statement bags this year in Paris.
Waist bags are similar to the tiny bags; they sort of blend into the rest of the outfit and don't take too much space, but they are also easy to notice. They look like some fancy elaborate pockets; you just tie them around your waist and they look like they are attached to your dress or pants. They are perfect for the outfits that crave for a belt; you can use these instead of a belt and still look great, maybe even better.
This year's Paris Fashion week is not only creative, but it offers a lot of things to many people, satisfying various tastes. The bags are wild but also quite practical, and definitely worth paying attention to.